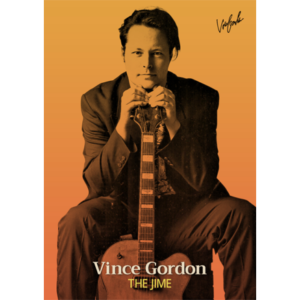 Poster- Vince Gordon,Rockabilly guitarist
Vince Gordon, Poster. This new poster is special designed for Vince Gordon's birthday on June 1 st. 2019. It is designed in the colours of his Rockabilly Band The Jime and with Vince's autograph on. The poster is printed on quality semi-gloss paper. Limited edition.
Item details
Special designed
Size: A2 format. Dimensions: 500 x 707 mm.